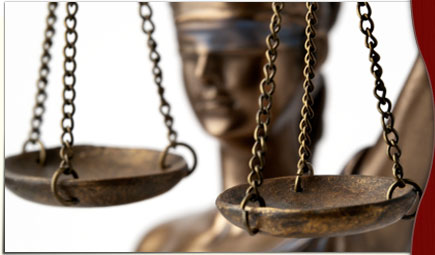 New procedures for hearings held at the Marysville Municipal Court
To protect the health of our citizens and of Court employees, only the attorney(s) of record, defendants, witnesses that are parties to that day's hearing, and court personnel, will be permitted entry in the police/municipal court facility.
Individuals who are not a party to that day's hearing will not be given access to the Police/Municipal Court Facility.
After being screened by court security at the public entrance, all parties to the hearing are required to check in with the clerk's office at the side window.
A limit of 10 individuals that are parties to the hearing, excluding court personnel, will be allowed in the courtroom at any time. Those individuals permitted to enter the courtroom are required to wear a face mask. A face mask will be provided if needed.
Face masks are encouraged for all individuals entering the Police/Court facility.
All individuals entering the courthouse shall practice social distancing and shall attempt, whenever possible, to keep a distance between themselves and others of 6 feet or more.
Court forms can be found at Court Forms and payments can be made online at the Online Payments page.
Upcoming Jury Information
There are currently no Jury Trials scheduled for the week of January 24th, to January 28th, 2022. Please check back by 4 pm on January 28th for any upcoming dates for the following week. Thank you.
Our Hours:
We are open Monday through Friday from 8:00 am to 4:00 pm. The Court is closed on holidays recognized by the State of Ohio.
Our Location:
1250 West Fifth Street, Marysville, Ohio 43040