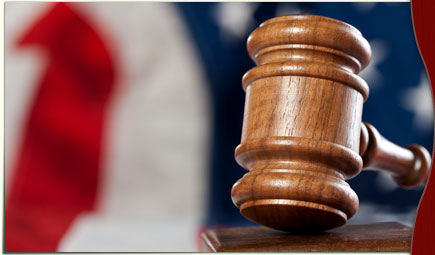 Judge Mike Grigsby is a life-long resident of Union County, practiced law in Marysville, and was elected as judge of the Marysville Municipal Court in November 1999 and re-elected in November 2005. He belongs to the Ohio and Union County Bar Associations and is admitted to practice before the United States and Ohio Supreme Courts and the U.S. District Courts for the Northern and Southern Districts of Ohio.
From 1981 to 1985 Judge Grigsby served on Marysville City Council as Councilman-at-large, and was President of Council in 1982, 1983, and 1984. he was Marysville's Law Director and Municipal Court Prosecutor from January 1, 1986 to December 31, 1999.
He also served as a trustee of the Union County Board of the American Red Cross and the Union County Community Improvement Corporation (a division of the Chamber of Commerce), an alternate member of the Logan-Union-Champaign Planning Commission, and secretary of the Marysville Evening Lions.
Judge Grigsby is an associate member of the Union County Township Clerks and Trustees Association and belongs to several lodges and fraternal organizations.
Judge Grigsby served as the part time Judge of Municipal Court from January 1, 2000 to January 19, 2007, when the position became full time with the passage of H.B. 363.